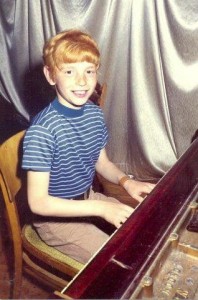 Hello, and thanks for dropping by. So, about me…
Well, the seeds of some sort of musical career were sewn when I started taking piano and music theory lessons at the age of 7, before cars had been invented (.. not really…the cars bit)!
I compose and produce music in various styles, drawing on the many influences that have left their mark on me during my musical career A few years back, I worked as a keyboard player, pianist and songwriter in my bands Cursory Glances, Sound Advice and After The Flood, and performed in others' bands ranging in style from Rock through New Country to Brit Pop.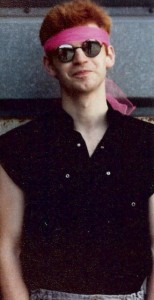 I've been composing and producing for music-to-picture projects, on and off, since 1997. Highlights have included working on three short films, The Warehouse, My Baby and Nigel The Plonker, which were all selected by the BBC for the British Short Film Festival and premiered at Leicester Square, London. And the Oscar Goes To… was shown at the Cannes Festival's Short Film Corner and Say I Can With iKan won the Honourable Mention Award for the iKan competition.
There are other non-filmy bits and pieces I've been up to as well, like composing the music for My Name Is Sally Jones?, which enjoyed a four-week run on the London Fringe.
Oh, and I ought to mention that I'm also the Organist at a 12th Century Church!
During 2019, I worked on the Arts Council National Lottery Grant Funded project 900 Years – A Journey Through Time, the album for which was released at the end of the same year.